// Performance Advantage
Advanced Components
We thrive on the challenge of machining complex geometric parts.
Our 5‑axis DMG‑MORI DMU50 Ultrasonic milling centre equipped with
a robot pallet changer allows us to tackle any advanced shape
cost effectively.
Additionally, our 4‑axis DMG‑MORI NLX1500SY lathe with live tooling can produce high quality complicated parts.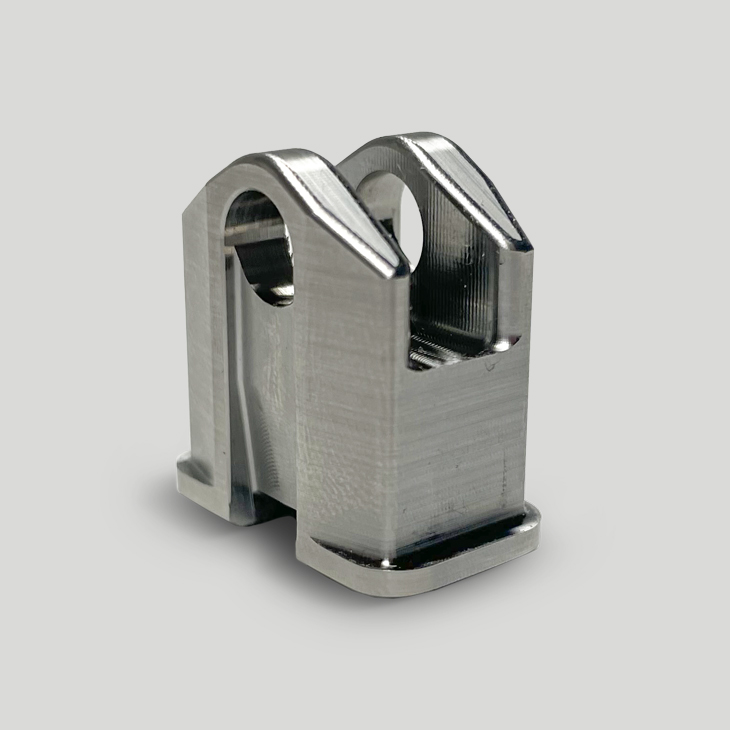 Hard and Brittle Materials
The ultrasonic feature on the DMG-MORI DMU50 pulses the shaft between 20,000 – 50,000 Hz with small amplitudes between 1-15 μm while machining the part.
High performance materials which are normally difficult to machine can cost-effectively be processed with the highest of quality.
The unique features of the Ultrasonic technology are (depending
on material):

Up to 40% reduction in machining forces and tool wear.
Up to 3‑times higher material removal rates.
Excellent surface finish. Possible to obtain Ra < 0.2 μm.
Improved particle flushing due to smaller chip sizes that improve cooling, accuracy and surface finish.
Significant reduction in sub‑surface cracks improving quality and making thinner walled parts feasible.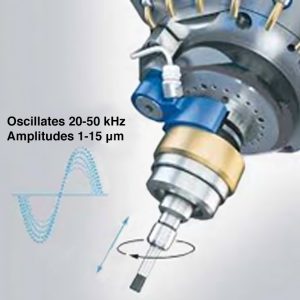 Examples of Hard and Brittle materials that can be machined are:
| | |
| --- | --- |
| Hard | Hard and Brittle |
| Super alloys | CMC |
| Tungsten | HIPed Zirconium |
| Carbide | Zerodur |
| Titanium | Quartz glass |
| René 95 | Sapphire |
We can of course machine conventional materials such as:

Aluminium, Steel, Stainless Steel, Brass
Acetal (Delrin), PPS (Ryton), PTFE (Teflon), PVC, Nylon